Introduction
Are you passionate about making a difference in people's lives? Are you seeking a rewarding career that allows you to provide personalized care and support to individuals in need? Look no further than live in care jobs! In this article, we'll delve into the world of live in care jobs and explore the fulfilling opportunities they offer. From the responsibilities involved to the skills required, we'll cover it all. So, if you're ready to embark on a career path that combines compassion with professional growth, let's dive in!
What are Live in Care Jobs?
Live in care jobs involve providing round-the-clock care and support to individuals who require assistance with daily activities, such as personal hygiene, meal preparation, medication management, and mobility. Unlike other care options, live in care jobs require caregivers to reside with their clients, offering continuous support and companionship.
Why Choose Live in Care Jobs?
Live in care jobs offer a unique opportunity to provide one-on-one care in the comfort of a client's own home. Here are some compelling reasons to consider this career path:
Personal Connection: Living with your client allows you to build strong relationships based on trust and understanding.
Tailored Care: With live in care jobs, you can provide individualized care plans that cater to the unique needs and preferences of each client.
Holistic Support: Beyond physical assistance, live in caregivers can offer emotional support, companionship, and a sense of security to their clients.
Flexibility: Live in care jobs often come with flexible schedules, enabling you to strike a healthy work-life balance.
Professional Growth: This career offers opportunities for professional development and advancement in the caregiving field.
Skills Required for Live in Care Jobs
Becoming a successful live in caregiver involves a combination of compassion, empathy, and specific skill sets. Here are some essential skills that can help you excel in this field:
Communication: Effective communication skills are crucial for understanding clients' needs, collaborating with healthcare professionals, and maintaining clear and open lines of communication with the client's family.
Empathy: Being able to empathize with your clients allows you to better understand their emotions, concerns, and challenges, fostering a stronger caregiver-client bond.
Patience: Patience is key when providing care. It's important to approach each situation calmly, understanding that every individual has unique circumstances and may require additional time and support.
Organizational Skills: Managing schedules, medication, and daily routines requires excellent organizational skills to ensure the smooth running of daily activities.
Problem-Solving: As a live in caregiver, you'll face various challenges and unexpected situations. Strong problem-solving skills help you find effective solutions and make quick decisions.
Flexibility: Adaptability is essential in live in care jobs, as each client may have different routines, preferences, and needs. Being flexible allows you to provide personalized care and adjust to changing circumstances.
Responsibilities of a Live in Caregiver
As a live in caregiver, you'll undertake a wide range of responsibilities to ensure your clients' well-being and quality of life. Some common duties include:
Personal Care: Assisting with bathing, dressing, grooming, and toileting.
Medication Management: Administering medications at the prescribed times and keeping track of any changes or side effects.
Meal Preparation: Preparing nutritious meals tailored to your client's dietary needs and preferences.
Household Tasks: Performing light housekeeping duties, including cleaning, laundry, and grocery shopping.
Mobility Assistance: Providing support with walking, transferring, and using mobility aids.
Companionship: Engaging in meaningful conversations, social activities, and hobbies to promote emotional well-being.
Observation and Reporting: Monitoring clients' health conditions, noting any changes, and reporting them to the appropriate healthcare professionals.
Conclusion
Live in care jobs offer a fulfilling career path for compassionate individuals who aspire to make a positive impact on others' lives. By providing personalized care, companionship, and support, live in caregivers contribute to the overall well-being and independence of their clients. If you possess the necessary skills and have a genuine desire to help those in need, consider exploring the diverse opportunities that live in care jobs have to offer. Start your journey today and experience the joy of transforming lives while building a rewarding career.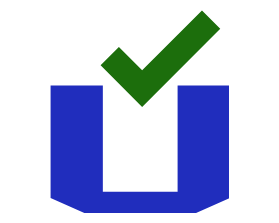 An author of Update UI, We have published more articles focused on blogging, business, lifestyle, digital marketing, social media, web design & development, e-commerce, finance, health, SEO, travel.
For any types of queries, contact us on updateui.info@gmail.com.