DevOps is a set of practices that combines software development and IT operations to shorten the systems development life cycle and provide high-quality continuous delivery.
The world has seen significant adoption of DevOps in recent years. It is especially true in the USA. Several American companies have shifted towards providing DevOps services due to the benefits it offers to organizations. DevOps enables technology and operations to merge and create seamless software deployment and delivery.
In 2022, the global DevOps market was worth USD 8.7 billion. DevOps developers resolve any malfunction or bug efficiently to provide bug-free software solutions to the client. Due to the shift of hundreds of organizations towards DevOps, finding a reliable DevOps company in the USA is challenging.
Today, we will unveil the Top 10 DevOps Companies in the USA where innovation meets efficiency.
Top 10 DevOps Companies in USA
The top-rated DevOps companies help users or clients make their lives easy and optimize their productivity with low costs.
Clustox
Algoworks
OpenXCell
ScienceSoft
Webisoft
ITechArt
XenonStack
Gophers Lab
Kovair Solutions
Aspired
Clustox
Clustox has been a top-rated DevOps services provider in the USA since 2012. They have several Clutch and GoodFirm awards, including the best app development company to their name, making them an ultimate choice.
Their DevOps services include CI/CD, infrastructure as code (IaC), containerization, automated testing, security and compliance, monitoring and alerting, etc. The company's experts have a strong command of the cutting-edge technologies of DevOps, including Docker, Kubernetes, Jenkins, etc.
They have a proven track record of success in helping businesses to improve their software development processes.
Algoworks
Algoworks is a software development company that offers services in salesforce, web & mobile app development, and DevOps. Algoworks was founded in 2006 and has been awarded as Top Salesforce Consulting and Development Company in various technology fields several times.
They have a team of 630 engineers and have delivered over 1200 projects successfully. They help businesses improve their software delivery quality, performance, and reliability.
Their expertise includes continuous integration and continuous delivery (CI/CD), infrastructure as code (IaC), and security monitoring.
OpenXCell
OpenXCell was founded in 2009 and is headquartered in the USA. They are ISO 9001:2008 certified. They have a team of over 500 technical staff and more than 700 happy clients that speak for their robust solutions.
Their expertise includes DevOps, software development, mobile & web app development, etc. They are among the best and most reliable options for a DevOps company.
ScienceSoft
ScienceSoft was founded in 1989 and is headquartered in the USA. They have 34 years of experience in the field of IT. They have more than 750 engineers working for them. They have been in DevOps since 2013 and have over 900 cloud projects.
They help companies with solutions to remove inefficiencies in their IT operations and achieve quick releases and high-quality solutions. They have expertise in working with all essential DevOps tools, including Docker, Kubernetes, OpenShift, etc.
Webisoft
Webisoft is one of the best digital transformation enterprises offering DevOps services too. They have a team of highly qualified developers. They are rated 4.9/5 on Clutch.
They provide a complete toolset of product development solutions, leveraging the latest technologies and ecosystems in today's fast-moving market.
Their expertise includes blockchain development, dApp application development, SaaS application development, web application development, and DevOps. If you are a new startup or want to revamp your existing products, Webisoft is here to help you.
ITechArt
Since its inception in 2002, ITechArt has been proliferating. They have over 20 years of market experience and a team of over 3000 highly skilled professionals.
Their DevOps engineers help clients every step of the way, from planning strategies to connecting different software tools. They understand what DevOps is all about and use the best tools and practices available.
XenonStack
XenonStack was founded in 2012. They have a team of 125+ hard-working developers who have delivered over 250 projects. They provide DevOps solutions that help organizations improve productivity, reduce costs, and increase software delivery speed.
Their solutions help organizations of all sizes improve their software development and delivery processes. STPI has awarded them Best Startup of the Year 2017 and Best Product of the Year 2018.
Gophers Lab
Gophers Lab is one of the most trusted DevOps services providers and digital engineering companies globally. They have a team of 100+ highly skilled professionals.
The Gophers experienced development team is a community contributor, so they are continuously updated with the latest trends, which is how they always deliver quality. They have a GoodFirm rating of 4.9/5. So, they are the ultimate choice for the best DevOps team globally.
Kovair Solutions
Kovair was founded in 2006 and is headquartered in San Ramon, California, USA. They are a Silicon Valley software products company specializing in software product development tools and solutions.
They are also specialized in DevOps services. They integrate DevOps methodology with ALM tools from requirement or agile development to production deployment.
Aspired
Aspired is a DevOps consulting firm that helps businesses adopt the DevOps approach. They have a team of experienced DevOps consultants who can help businesses with all aspects of DevOps adoption, including strategy development, cloud migration, deployment support, etc.
Aspired is known for its expertise in cutting-edge DevOps technologies like Kubernetes, Docker, and Jenkins. If you are looking for a DevOps consulting firm to help you adopt the DevOps approach, Aspired is an excellent option.
Conclusion
From industry giants to agile startups, these organizations have mastered the art of continuous integration, deployment, and delivery. With a relentless focus on automation, scalability, and collaboration, they have reshaped the software development process and set new standards for efficiency.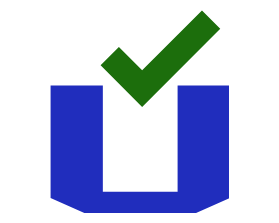 An author of Update UI, We have published more articles focused on blogging, business, lifestyle, digital marketing, social media, web design & development, e-commerce, finance, health, SEO, travel.
For any types of queries, contact us on updateui.info@gmail.com.