As we know we are in a developing market and it is just the beginning of the Indian era. we all know the Indian market is going to expand in this decade. If you want to earn well from this fabulous market you should know the methods. So without wasting precious time we are going to discuss a couple of small business ideas in India.
21 small business ideas in India
1. Boutique
It is old traditional work that Indian women prefer. With the advancement of technology now it has become easier to go with it. Even men indulged in this activity nowadays it is a good way to earn handsome money. I can bet on this business to grow in the future because a few schemes led by the government and rapid growth in the textile industry are going to make it the best-earning source.
2. Blogging
It is one of the most reliable and fast-spreading businesses these days. It does not take much investment. You can also do it part-time. It is still new to the Indian market. But in the western world, it was started by people long ago. A lot of people have made money with this method. The best part of this business is that you can do it from your home.
You just have to take a domain name and make a site.
Yes, like every business it will take time to grow initially but it has very high potential.
3. Consulting
It is a business with good growth potential. you just have to be aware of technology and with help of it. You can start consulting your skill to the public on social media. When people start trusting you can charge them a good amount.
4. Content writing
Making content is a business which never going to end because people love to read and being curious creatures humans are always ready to learn. Content writing is prevalent for thousands of years. You can scale this business as much as you want. You can also start freelancing initially to get used to it and then start your own.
Some platforms on which you can start content writing are:-
1. Kirkus
2. Listverse
5. Affiliate marketing
The affiliation has been key to the growth of giant companies like amazon and Flipkart. people are earning handsome money from this platform. It is a very scalable business. It's a simple process and easy to do. You can start it anytime. You just need social media accounts with good reach. As you were told earlier it is a growth-oriented business so be relaxed about its prevalence. According to data reports, affiliation is going to boom in the next 10 years.
6. Baking and cooking classes
If you are an experienced person in this field then you can start teaching cooking and baking online through meeting apps like Google Meet and Zoom. You can offer people to join your classes initially for free then after some time, you can make it paid.
7. Photography
If you are good at taking photos then you can advertise yourself on social media platforms to get offers. You can take good advantage of social media by running cheap ads initially once you get a customer base then it will not be difficult for you. You can also get hired at platforms like Hirect
8. Digital marketing
It can also be considered a good source of income these days. you have to market products through social media. It is slightly different from affiliate marketing. If you have good reach on social media then this business is as good as entrepreneurship for you. You can get brand endorsement very easily.
9. Yoga teacher
Yoga is gaining a lot of attention in the western and Indian subcontinent also. People are getting aware of its benefits. If you are a yoga specialist then you can start online coaching yoga. You can teach people from the whole world. Your chances of scalability will be very high. Though you can do it offline, a suggestion would be to do it on both levels.
10. Drop-shipping
The best part of this business is that you don't have to buy any products for sailing. You will get a commission for every sail of product. In this, you have to build your e-commerce store. You have to get in touch with suppliers like Amazon and Flipkart suppliers of products.
11. Home tutor
Teaching is one of the basic and safe sources of good income. You can start home tutoring in any area of India. You can visit the homes of students to teach or you can open your tuition center. you can also start tuition for a specific subject in which you are very skillful.
12. Handicraft
If you are creative and good at art then you can go for making handmade products. You can sell these products on social media platforms like Instagram and Facebook. This will also help you to build your brand. Once your brand gets legitimacy in public then you can scale it very easily.
13. Pet care
In metro cities of India people are fascinated about pet care. There is a huge gap in this industry so if you are the person who has some knowledge about this field and can lead a team then you can think about it. It is a business of high margin, again you can take the help of social media to advertise your firm.
14. Delivery services
Most of the giant delivery companies are facing problems in delivering their products in rural areas. If you can feel this problem in your area then you can tie up with companies for delivering their products. This business has commission but it can be scaled at a good level.
15. Fashion Designing
Fashion designing can be a good opportunity for you. If you live in an urban area or any metro city then you will have an edge over people as you can sense any trend easily. You just have to be aware of fashion sense in your surroundings. Again social media can play a good role.
16. Customized gifts
A culture of uniqueness is spreading faster in India. Everybody wants to look unique and appear unique. So you can make gifts or presents for birthdays and anniversaries. Your creativity will decide your earnings in this business. You will get a good response in an urban area.
17. Organic farming
These days people are getting attracted to organic products. So you can take this opportunity as a boon. If you have a garden beside your home or you have a farm then you can grow organic vegetables and fruits. You can either sell your product online or offline.
18. Tiffin services
In metro cities, you can start a tiffin service. Though it has tough competition. This sector is suffering from quality food so if you think you can provide quality food with being profitable. Then you can give it a try.
19. Stock trading
Post pandemic period has been a lovely period for stock market traders and investors. Market professionals and data reports are claiming a bright future for Indian traders. If you have some knowledge about it then strengthen your skill and be patient. You can also consult others about stock signals and earn money. Its drawback is that it is highly risky so be careful.
20. Youtuber
Youtube has revolutionized content creating a culture in India. It pays you very well. Initially, It is difficult to get support. But your patience and integrity will be rewarded. We all know social media influencers like Ranveer Allhabadia and Dr. Vivek Bindra they all have built their brand through youtube.
21. Web development
If you are tech savvy person then you can go for web development. This business has good potential for growth. Just be your best in this field and you will be rewarded lumpsum money by the companies.
Conclusion – small business ideas in India
In conclusion, I think there are a lot of flavors to choose from when it comes to opening a business of your own. You just have to find what suits your personality the most and research well on that before diving in. Make sure to add your own sparkle to your business to set it aside from all other businesses.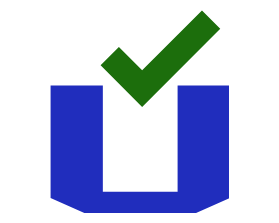 An author of Update UI, We have published more articles focused on blogging, business, lifestyle, digital marketing, social media, web design & development, e-commerce, finance, health, SEO, travel.
For any types of queries, contact us on updateui.info@gmail.com.