Did you know more than 90 million small businesses use Facebook to attract & connect with new customers? Looking closer at these stats, you'll learn approximately 80% of real estate agents have created a Facebook page to find and sell to prospects.
Talking specifically about the real estate industry, Facebook marketing serves as a profitable investment for agents, realtors, and investors. It can expand your reach from local to global.
Making Facebook social media marketing success for real estate ventures isn't an instant fix. You need to invest time, knowledge, effort, and concentration to grow your followers and customer base.
Wondering how to do it?
In this post, we will learn 15 tips to optimize Facebook social media marketing for real estate business.
Let's get started!
1. Consider Clicks + Leads
We all know a Facebook ad without a goal goes nowhere. You might get some leads, but only by chance!
Since the majority of agents and realtors initially need to fill their sales funnels, they should focus on generating leads and clicks with their Facebook social media marketing for real estate, and not branding and awareness.
2. Optimize Your Lead Follow Up System
If you are simply pumping your leads into a database without a well-thought-out, streamlined follow-up system, you are wasting everything.
An effective follow-up system should have:-
a sleek, quick loading website
a simple, clear lead-capture page
a user-friendly customer relationship management program facilitating automated lead-routing and follow-up
and an effective drip email marketing campaign in place
These factors are responsible for increasing conversion rates over the months-long (even years-long) journey.
3. Smart Targeting
According to Statista, around 95% of Facebook users visit the site on a mobile device. This makes the platform a perfect place to display interesting visuals – real estate photos, videos, and more. Given you target the right audience, the results can be exponential!
4. Facebook offers an amazing number of audience-targeting filters
All you need to make the most of your Facebook social media marketing for real estate is to narrow down the audience by demographics and age.
For a hyperlocal campaign (say on a neighborhood level), you should target an audience between 28 and 65 years of age and leave other filters untouched.
5. Consider the Geography
Your ads will perform their best when you categorize the audience by region. This applies to marketing in both – neighborhoods or countrywide.
Facebook automatically shows relevant ads to your target audience that will give the most tap for the advertiser's buck. This can, at times, leave potential customers in some regions untouched since you have selected a broad geographic range.
6. Match Your Audience to Campaign
Too obvious, yet too important to miss.
If real estate agents need to generate leads from a new 3-4 bedroom listing, they should better target their Facebook ad to an older demographic.
Why? Since those are more likely to have larger families, hence bigger homes.
If it's a new downtown loft listing, target a younger group to bring a better response.
7. Set a Budget
Facebook social media marketing for real estate isn't too expensive, but it surely doesn't come for free.
Agents, realtors, or investors need to fix a budget for their ad campaigns. Dipping your toe in the water won't be of any use. You need to spend consistently over time to see noticeable results.
8. Ad Duration
Short-term ads (running 5-7 days) generally perform the best. These short periods additionally help real estate agents evaluate what's working for them and what's not. Accordingly, they can then double down on the winners and leave the losers out.
9. Consider Ad Placement
Facebook social media marketing for realtors allows you to choose from five locations for ads. These include:
Desktop timeline
Facebook's ad network
Instagram
Mobile timeline
Right rail on desktop
Your best bet is Facebook's timeline, especially when you are focusing on clicks and engagement.
10. Rethink Your Ad Design
Your ad should have a clear message with a high-quality, engaging image.
Both the ad copy and images must convey a concise message so your target audience gets the point at the very first look. Keep the ad copy engaging enough to boost clicks and leads.
Also, keep a clear call to action, a catchy headline, and a relevant description.
11. Place Links in Ad Copy Wisely
Facebook automatically cuts the visible ad copy after a few lines. Ensure you place useful links high up. If not, your targeted links could be hidden under a "See More" link.
It's wiser to place links in the initial two sentences and then toward the bottom of the copy.
12. Engage in Moderation
Yes, you need to entice your audience with valuable content, but not to an extent that they no more have a reason to click the link. Leave something to proceed further.
Provide sufficient information and value to drive engagement, but keep scope for more details that will require them to log in for more information.
13. Monitor Ad Performance
Your strategy for Facebook social media marketing for real estate should be a living one. Focus on the profitable ads, and remove the ones not bringing you any (or least) results.
Focus on "reach" and "engagement" under the insights section. These are the two key factors that matter the most. To evaluate the overall ROI from Facebook social media marketing for real estate, you should compare the overall spend versus growth.
14. Stay with the Trend
Agents and realtors should keep experimenting with their Facebook marketing strategy and analyze the results. Be it making your copy a bit humoristic or helpful- the innovation in itself is a victory. If performance doesn't dip, you are on the right path.
Here are the key elements of a successful Facebook marketing experiment:
Experiment with multiple price points
Don't play with too many variables at once
Test ads for a few months, with consistent ads approximately two per week
Fix a monthly budget & stick to it
Use Facebook Insights to check ads that are performing better. Track an ad's effectiveness at generating leads.
Double down the winning ads
Cut out the non-performing ads
Don't compare ads against others, compare internally
Create a content calendar & map out your ads and posts in advance to stay ahead of the schedule
15. Visuals for a Treat
Never keep visual content out of any marketing strategy. Specifically, for real estate, you must upload sufficient images and videos of properties available for buy or sale. Doing so will create interest among your audience and increase likes and comments.
Even better, upload a picture of your happy client who just bought a new home or sold an old one!
The Bottom Line
Now that you have these useful tips by your side, it's time to level up your Facebook marketing. Not sure how to do all of it on your own? Consider using a social media marketing tool such as Practina!
The intelligent tool automatically creates, schedules, and publishes relevant posts on all your social media accounts. You can manage and buy ads for multiple social networks conveniently in one place.
So what are you waiting for? Follow these Facebook social media marketing tips for real estate & reach your target audience without any hassle!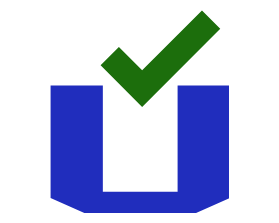 An author of Update UI, We have published more articles focused on blogging, business, lifestyle, digital marketing, social media, web design & development, e-commerce, finance, health, SEO, travel.
For any types of queries, contact us on updateui.info@gmail.com.