People all over the world enjoy drinking herbal tea whether it's in the morning, in the afternoon, or late evening. There is just something inherently comforting about a hot cup of herbal tea. Its undeniable ability to provide relief and comfort in any situation makes it all the more a beloved beverage.
Now, what if we told you that the tea you love so much can do much more than just comfort or soothe your soul and mood? While herbal teas are a magical potion against common colds and flues, it is also an elixir when it comes to your weight loss journey.
How Herbal Tea Can Help You With Weight Loss
Teas come in a variety of flavor profiles and naturally contain health-promoting constituents called flavonoids. Flavonoids are a group of natural substances that contain various phenolic structures and are mostly found in fruits, veggies, and grains that reduce the risk of several chronic diseases.
Flavonoids contain anti-inflammatory effects and protect the cells in our body from oxidative stress or damage. Moreover, this natural compound boosts metabolism and helps your body break down fat faster.
Followed with a proper diet and exercise, herbal teas can help you shed a few extra kilos. If you have a wedding, party, or conference coming up and you want to shed a pound here and there, you know what to do. It is important to note that herbal teas are low in calories and a better alternative to your morning lattes.
Herbal Teas You Should Try for Weight Loss
Here are a few herbal options for your weight loss journey:
Hibiscus Tea
Hibiscus tea helps boost fat breakdown and regulates the genes of lipid metabolism. It is a good option for those who like fruity and sweet & sour notes. Ideally, three to four cups a day without sugar are best to see results within a fortnight.
Chamomile Tea
Chamomile is a natural appetite suppressant that tricks your brain into thinking you are full. It does it by increasing the levels of serotonin which regulates your appetite, mood, and sleep. If you want to control how much you eat, you should have a cup of chamomile tea at least 20 minutes before your meal.
Ginger Tea
Ginger is a fiery, refreshing, and warm herb that is a great way to lose weight. Ginger tea is a great way to boost your metabolism which increases fat burning and helps you shed belly fat.
Studies suggest that ginger helps your body reduce the amount of fat it absorbs from food and increases your HDL cholesterol levels which reduces the risk of getting any cardiovascular diseases.
Conclusion
The internet is flooded with several detox drinks or proteins to curb weight gain but the solution is simple – indulge in a few cups of herbal tea every day and follow it with exercise and a proper diet.
We can't stress the importance of herbs enough as they are essential for weight loss and building overall immunity and health. the health-promoting benefits offered by herbal teas are grand. In fact, herbs have been used for centuries as remedies for inflammation, digestive issues, colds, cardiovascular diseases, and so on.
The next time you are in a frenzy about what to do to get back in shape, remember you can always rely on herbal tea. Whether you decide to buy a herbal infusion or loose tea or want to make it at home – you can reap the benefits from all.
Frequently Asked Questions
Q1. Can I drink Herbal Tea every day?
Ans 1. Yes, you can drink herbal tea every day. Since these are natural ingredients, there are no side effects. However, if you're undergoing treatments or are pregnant, you should consult your doctor. 
Q2. When Should I drink Herbal Tea?
Ans 2. Herbal tea can be consumed at any time. It is ideal to have it 20 to 30 minutes before a meal to avoid overeating, boost metabolism and burn fat.
Q3. What are some of the best teas to help with weight loss?
Ans 3. Some of the best herbal teas for weight loss are rose tea, hibiscus tea, chamomile tea, and dandelion tea.
 Q4. Which herbal tea is best to get rid of water retention?
 Ans 4. Peppermint tea and dandelion tea are great for reducing water retention.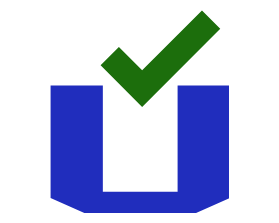 An author of Update UI, We have published more articles focused on blogging, business, lifestyle, digital marketing, social media, web design & development, e-commerce, finance, health, SEO, travel.
For any types of queries, contact us on updateui.info@gmail.com.