A marketing calendar can be incredible promotional collateral for your company. Even though a calendar has nothing special, it is a cost-effective promotional tool. With a well-designed calendar, you can make sure that your customers don't throw it into the trash can. As they use it, you can be sure that your brand name is going to be displayed at least for a year.
But you have to do something to make sure that the custom magnetic calendar or any other calendar you are printing for your business is attractive. Innovative design is a way to have an attractive calendar.
Here are some of the best tips to follow when you are printing a calendar.
1. Select a Theme
Choose a theme for your personalized magnetic calendar, which will bind the calendar and the company that you are going to design. Graphics, images, or whatever color you use should be related to your company and its objectives. It is an added benefit if you are able to put the goal of your brand into the calendar design. Even though the calendar represents the brand, it shouldn't be too corporate. The calendar has to be attractive enough for the people doing business with your brand. So, choose a theme that is consistent throughout the months.
2. Choose Selective Images
You should always go for high-quality images that will attract the audience. If you pack it with multiple images, it might start looking messy and distracting. Hence, if it is difficult for you to find the right images, you can check out some free stock image sites. It is better to download images with a higher resolution. Ultimately, users can use the downloaded version for the calendar pages. If you are able to get it right, use the same images on brochures or posters.
3. Create a Functional Calendar
There are different types of calendar formats. You should choose a format that is unique and will keep the calendar functional. Remember, the main aim of the calendar is to showcase the time of the year. Hence, it is important to make sure it has a clear appearance and the dates are visible. If you have to make it interesting, try highlighting the key events on the calendar.
4. Make it Sustainable
Like the calendar pages, the back and front cover has to be added for each month. In case you would like to save up on the cost, choose the double-sided print. This will be half the pages you require for the calendar. Furthermore, you can choose a sustainable paper stock for making the business environment friendly to the customers.
5. Add Your Contact Details
Make sure you are highlighting the contact details on the desk tent calendar. This ensures that potential customers can get in touch with your company without any hassle. If you have a list of potential customers, send over the custom desk tent calendar to them at the same time.
6. Make a Portfolio
In case the company is offering a wide range of services or products, display each of them on the calendar pages. Hence, your calendar is going to serve as an incredible marketing opportunity for the brand.
7. Select the Best Finish
Your aim should be to make your calendar impactful. For instance, you can give the calendar a silk, gloss, or uncoated finish to make it look premium. If you print your calendar on silk, uncoated, or gloss with lamination options, it will help in improving its durability. Hence, if you focus on the tent calendar both landscape and portrait designs can be applicable.
Bottom Line :
Printing a promotional calendar for your brand is an excellent way to promote it and remain in your potential and existing customers' minds at all times. With the right kind of design, you can make sure that they are not tossed into the trash can. A calendar is a useful element that you can add to your corporate kit for developing brand recognition, apart from business cards and brochures.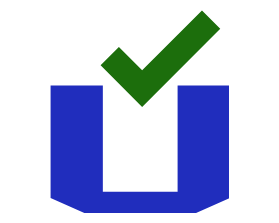 An author of Update UI, We have published more articles focused on blogging, business, lifestyle, digital marketing, social media, web design & development, e-commerce, finance, health, SEO, travel.
For any types of queries, contact us on updateui.info@gmail.com.