Many business owners don't realize that employing Azure VDI as a Service can provide them with a great way to connect with the world, whether operating several branches across the country, allowing their staff to work from home, or recruiting new talent around the globe. Azure virtual desktop can help you connect as if you are in the same office or the same work facility.
To streamline the process, talk to an experienced managed service provider like vDesk, which specializes in cloud technology. vDesk.works offer a robust platform you can implement on any cloud or in-house platform. It supports on-premise, hybrid, and cloud deployments like Microsoft Azure. vDesk.works is easy to manage. You can monitor all the server platforms with a single console, accessible from any device and anywhere globally.
Here are six distinct advantages of employing Azure VDI for your thriving business.
· Employees Get to Work in a Familiar Environment
Instead of learning how to work on a new system, employees get to work in the same familiar work environment, customized to their preferences and needs. When your employees log in to their Azure VDI, they will work in a consistent work environment, regardless of location.
Since it is already connected with Microsoft 365, they won't have any problem working on this system. Consequently, familiar experience doesn't require any training and practically never disrupts work.
If you adopt an entirely new system for your team, you must provide them with training and prepare them for problem-solving. Hence, adopting a new system may cost you a lot of time and money in the long run.
Employing Azure VDI with vDesk won't trouble you or your team with any of these issues. And at the same time, your team will feel more capable of taking advantage of all the features Azure VDI offers.
· Your Team Can Virtually Connect with Any Device
If your team can use vDesk Azure VDI as a service, they can connect and work with Windows, macOS, Android, and iOS. They can use their phones, laptops, desktops, and tablets to connect to the system and work from anywhere.
The ability to work from anywhere and anytime they want will ultimately improve their efficiency and productivity. If you are worried about your data security, the vDesk-powered Azure VDI system also offers built-in security features that ensure your organization's data stays safe and secure.
Since employees worldwide are now looking for opportunities that allow them to work from home comfortably, companies need to support all types of work environments.
· Desktop Solutions That Can Be Scaled Immediately
Organizations can employ additional resources as needed depending on their needs and requirements. This ease of access can help management cut overall costs while ensuring all your team members have the resources they need to perform to the best of their abilities.
There are times when there is not a single deal taking place. Some businesses may feel that their "peak seasons" are challenging to handle while using the same technology. Other companies may go through high amounts of employee turnover. Still, many are expanding aggressively and do not care about them, considering their needs. Nonetheless, the ability to scale immediately is something that you can't overlook anymore.
· Azure VDI Can Be Employed for All Team Members
The Azure portal's deployment, management, and configuration can be handled by vDesk.works. The MSP provider simplifies the complete process of deploying and managing Azure virtual desktop solutions and guarantees that you can provide Azure VDI as a service to your team members whenever you want or need it. Plus, with vDesk.works, you get the benefit of 24/7 support and easy deployment of Azure virtual desktops for your team.
· Bring Your Own Device (BYOD) For Quick Utilization
Your team can even use their personal computers to connect to a secure desktop session which includes all the essential applications to help fulfill their official duties. With the help of this feature, it can become a lot easier for you to onboard a new employee, merger, and acquisition scenarios.
vDesk.works-driven Azure virtual desktop solutions enable you to extend your business quickly without compromising security. This reduces the pressure on the audience's new hardware at an alarming rate. Thus, your business costs by providing immediate access to company tools and applications so new and old employees can begin working immediately via their own devices.
· Security Management from a Single Consolidated Center
Azure VDI comes with its own security features that integrate with the security provided by Microsoft 365. After employing this solution, organizations can control and consolidate their data without worrying about data theft. With this proactive security measure, businesses can also minimize the odds of falling prey to a significant security problem in the future.
These days, valuable time is wasted on maintaining and managing security. With the deployment of Azure virtual desktop solutions and assistance from vDesk, you can manage security more efficiently and save much of your time.
In Conclusion
The Azure virtual desktop solution is not something new. However, recently it has gone through some drastic changes. If you are looking for reasons whether employing Azure VDI as a service is suitable for your organization, start by assessing your company's current requirements. To accomplish this objective, working with an MSP can prove exceptionally beneficial.
Azure desktop virtualization can help save a ton of money, time, and other resources for your business because it is not dependent upon location or network infrastructure to provide users with their Windows applications. All you have to do is to integrate the best Azure Desktop Virtualization solution for your organization.
We'll suggest the ideal solution to you by accessing your current technology needs and will provide you with the best solution. vDeskworks offers world-class desktop virtualization solutions that provide clients with everything they need to create and deploy desktops. Integrating Azure Desktop Virtualization is easy through vDeskworks because we offer full-scale cloud solutions for all types of business organizations worldwide. To learn more, visit www.vdeskworks.com/ContactUs or give us a call at 650-461-9170.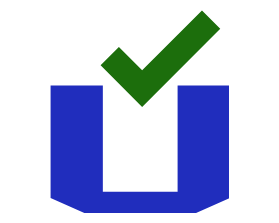 An author of Update UI, We have published more articles focused on blogging, business, lifestyle, digital marketing, social media, web design & development, e-commerce, finance, health, SEO, travel.
For any types of queries, contact us on updateui.info@gmail.com.