Uttarakhand, a northern Indian state, is widely recognized for its pilgrimage destinations. It is also well-known for the natural splendor of the Himalayas. Due to the vast number of temples located throughout the state, it is also known as Devi Bhumi.
Auli is a ski resort in Uttarakhand's Himalayan Alps. In Garhwali, it is also known as Auli Bugyal, which means "meadow." Auli is located on the road to the Hindu holy site of Badrinath. It is bordered by coniferous and oak trees and has a panoramic view of the Himalayan ranges.
How do I get there?
The nearest airport and railway station are at Dehradun and Rishikesh, respectively.
Skiing in Auli, Gurso Bugyal, Kwani Bugyal, Chenab lake, Trishul mountain, and Joshimath is all a worthwhile excursion.
Why should you travel from Delhi to Auli?
The national capital is surrounded by a plethora of gorgeous attractions, making it ideal for a quick trip. Auli, a peaceful village in Uttarakhand, is one such site. Auli is the most uncommercial highland escape from Delhi, far from the frantic crowds and surrounded by the spectacular grandeur of the Lower Himalayas. But, to spice things up, why not take a road trip from Delhi to Auli?
When you book a cab from Delhi to Auli, Uttarakhand with Savaari, you can turn this lengthy travel into an enjoyable one. You may tailor the entire journey to your preferences, making fascinating stops along the way and having an adventure through the hills.
When is the best time to drive from Delhi to Auli?
The town of Auli, located in Uttarakhand's Chamoli district in the Lower Himalayas, has mild weather. Summers are mild and pleasant, ideal for getting out and about. Winters, on the other hand, are more popular with tourists because of the town's occasional snowfall. This is the finest time to drive from Delhi to Auli if you want to witness the winter beauty or participate in snow activities such as skiing.
Popular sights/monuments along this route include:
• Panipat – Tour the historical battleground of Panipat and its related memorial and museum.
• Muradnagar – Visit the Chota Haridwar pilgrimage site or take a break at one of the neighboring farm getaways.
• Ashoka Rock Edict, Kalsi – See the actual rock inscriptions left by Emperor Ashoka when he embraced Buddhism.
• Kanasar Deodar woodland – Take a little diversion to Chakrata and experience the magnificent Deodar woods and meadows.
• Tiger Falls, Chakrata – Take a short hike or drive to the waterfall for a spectacular panorama of the mountains and valleys.
How to Travel by Train to Auli
You may also take the train from Delhi to Auli. There are two weekly trains from Delhi to Auli, but no daily services. The train distance between New Delhi and Auli is roughly 495 kilometers. There is no railway station in Auli, and the nearest is in Dehradun. There are now roughly ten trains running between Delhi and Dehradun, with the quickest being the DDN KOTA SPL (02402), which takes about five and a half hours. You may obtain the greatest rates on train tickets from Delhi to Auli by visiting the Indian Railways website or checking with any online travel portal.
How to Get to Auli by Plane
Auli may also be reached by plane from Delhi. The nearest airport is Dehradun's Jolly Grant Airport (DED), about 180 kilometers away from Auli. The usual travel time from Delhi to Dehradun is one and a half to five hours, depending on the airline and flight route. For the best rate on a flight from Delhi to Auli, try any online travel platform or the airline's website. The cost of a flight from Delhi to Auli might range between Rs. 2500 and Rs. 4000, depending on the travel season, booking window, and available bargains. To have hassle-free road travel, hire a Dehradun airport to Auli cab.
Sightseeing Attractions in Auli
One of the finest ways to appreciate Auli's true beauty is to stay and roam around the charming town like a resident. For more touristic activities, visit Auli Artificial Lake, one of the world's tallest man-made lakes with immaculate vistas and lakefront activities, or Chenab Lake, a tiny crystalline lake popular with visitors. A picnic or day trip among Gorson Bugyal's alpine grasslands and trekking paths is a great way to get a good dose of nature. Take your journey to the next level by visiting Chattrakund, a glacier lake 3300 meters above sea level that is popular for hikes. Don't forget to visit other prominent destinations such as Joshimath and Kiarna.
Brief Itinerary
Day 1: Pick up from Delhi Railway Station/Airport and go to Auli. Check into the hotel. After freshening up, go to Gurso Bugyal, Kwani Bugyal, and Chenab Lake.
Day 2: Visit Trishul summit in Joshimath after breakfast. Later, go skiing.
Day 3: Auli – Delhi: Following an early breakfast. Return to Delhi via car. Transfer to the Railway Station / Airport upon arrival in Delhi.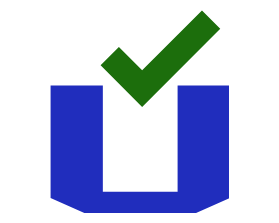 An author of Update UI, We have published more articles focused on blogging, business, lifestyle, digital marketing, social media, web design & development, e-commerce, finance, health, SEO, travel.
For any types of queries, contact us on updateui.info@gmail.com.