Websites are currently at the forefront of company leaders' minds in the year 2022. Business websites provide established companies with a wider audience and a fresher look. The development and continuation of your small company depend on your ability to be found online. This is no longer an option. It is impossible to imagine surviving without having some kind of internet presence. Websites have consistently shown themselves to be great assets, regardless of how traditional your company ideals may be. Web development companies provide a practical approach to the websites, addressing each issue with them one at a time.
There are several websites now that can assist you in creating your websites from the start. There is no doubt how simple it has become for laypeople to create websites entirely on their own thanks to services but a professional, as well as a layperson, are two very different things. The professional services that a website development firm has to provide cannot be compared, just as you can't expect a gemstone businessperson to understand Textiles. In certain circumstances, working with a custom web app development company will be more beneficial than doing your own creating.
Let's examine the need for a website development firm for the expansion and achievement of your company's goals.
Provide the start you need for your challenging undertakings
Now, a simple website may be easily designed and launched thanks to the website builder and templates provided by websites that specialise in web development. However, if your company's purpose is complicated, you will need to apply more sophisticated features since your needs are diverse. A simple functioning or upgraded website may be launched by a layperson. But by creating and developing your websites, website development businesses can realise your elaborate company plans.
Web development includes a wide range of components. Your website will only rank well and contribute to your achievement of business goals if you follow each.
Gains for you the advantages of personalization
Customization is often needed while managing a big system. To guarantee the efficient operation of your sites online, certain updates are occasionally necessary. You require expert knowledge and abilities if you want to upgrade your present website by adding a more complicated yet user-friendly design, work with content monitoring systems or handle e-commerce technologies. Then, a site for page creation cannot assist you. Your fantastic company concepts need an equally outstanding implementation. And this is where web design firms come in.
They customise your website in a way that is only advantageous to your company to adjust it to the shifting project requirements. With their competent and diversified crew, they meet every requirement.
Gives you accurate outcomes
When you work with a web development business, the outcome is cohesive. A website is competent in every way because of the group efforts and shared knowledge among teams. You see, even the finest effective work of your front-end team will not make the website practically viable if the tail end isn't executing its job effectively. When you deal with a web development firm, you work with a capable team that will support your business objectives and create a website that is optimum on all fronts.
Assists you in creating websites from scratch
If you have a concept, web development businesses can put it into action. To add functionality to ideas, you need programmers, back-end developers, engineers, and front-end developers if you're thinking of starting from scratch with a website. A layperson couldn't possibly understand this. When developing complicated projects, concentrate on the parts you excel at and employ experts for the parts you find challenging. Companies that specialise in web development work with you to create a website that will ultimately help you accomplish business objectives.
Let an expert do what they do best, to sum up. You shouldn't need your attention diverted by ongoing website issues while operating a firm. Let a web app development company in India handle it.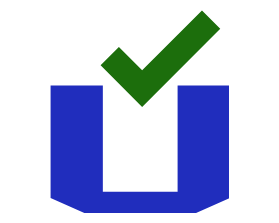 An author of Update UI, We have published more articles focused on blogging, business, lifestyle, digital marketing, social media, web design & development, e-commerce, finance, health, SEO, travel.
For any types of queries, contact us on updateui.info@gmail.com.