Customers should always come first because they are the main source of every business. Each customer interaction will either be a positive or negative one, and customer service is a crucial factor in a company's success or failure. Customer loyalty and repeat business are likely to grow as a result of excellent customer service.
Not only is providing a great customer experience beneficial to customers, but it is also essential for developing one's own career and incorporating the skills you acquire into your non-work life.
The following advice is intended to assist representatives of customer service, management of customer service, and staff members of operations in cooperating to create experiences that matter.
For the success of the entire team and to keep customers coming back, it's important to learn how to provide excellent customer service.
In this post we will see Some Tips to improve Your Company's customer service.
Let's see together…
1. Utilize positive language
When addressing customer issues, employing positive language alleviates stress. Words have a lot of power and can help you build trust with your customers. Positive verbs should be used.
Say, for instance, "the green button is the best option" rather than "don't hit the red button." Because it does not do well on the customer's previous issues, the future tense is also positive.
Phrases like "Great question, I'll find that out for you!" and similar phrases like "I'd love to understand more about…" can maintain the customer's attention in the present.
Also, when you talk to customers, remember to be genuine, upbeat, and memorable, and to stay calm and upbeat even when the customer is angry.
2. Practice active listening
A service call is a real person who is behind every customer who has a question or concern that needs to be addressed. The individual must feel heard, understood, and served. You can improve your ability to actively listen by practising it every day with your family and coworkers.
To begin, you should approach each conversation with the goal of gaining knowledge and concentrating on the speaker. Make sure you understand what the customer is actually saying by asking clarifying questions after they have finished speaking.
To ensure that everyone is on the same page, end the conversation with a brief summary.
3. Smile at your Customer
The simplest, yet frequently most effective, advice for customer service (and the majority of other interpersonal interactions) is to smile at your clients and make them feel at ease.
Smiling is contagious, and most people will reciprocate by smiling back at you. We tend to respond to smiles in a very sincere way because it is almost impossible to convincingly fake a smile, and smiles help to build rapport.
You will come across as friendly and approachable, which will set the stage for positive interaction and help the client or customer feel at ease and welcomed.
You can still smile even if you're on the phone with someone. Despite how strange it may sound, when you smile and are happy, your voice sounds different on the phone.
Customers and clients are more likely to want to talk to someone who is upbeat and enthusiastic, so you can help project this by smiling while you talk.
4. Enhance your technical abilities
Customers may come to you with a variety of issues and need answers quickly. You will squander their valuable time if you do not properly implement a service ticket.
You should learn to type quickly and fully comprehend how to use your live chat and ticketing systems before interacting with customers.
5. Communicate clearly
One of the most important customer service skills is clear communication. You can quickly solve problems if you can convey your solution to the customer in a clear and concise manner.
People want to resolve a problem and move on with their day, not spend longer than necessary speaking with a customer service representative.
It will be easier for everyone to communicate effectively if you speak clearly, explain without getting bogged down in the details, and use a natural tone of voice.
Your responses to questions from customers must also be clear enough for even inexperienced users of your product to understand and act on them. Even if your clients have been with you for a long time, they simply lack the technical expertise of agents.
Therefore, concentrate on conveying to them in a clear and concise manner what they absolutely require right now.
6. Be honest
If you've misinterpreted a customer's needs, made a mistake that has cost them time or money, or failed to carry out a promise, everybody makes mistakes, and admitting them is frequently the quickest way to improve the situation.
You can still consider the customer's concerns and be clear about what you will do to assist them in rectifying the situation, even if the error was made by the business rather than by you personally. Make it clear that you will do everything possible to resolve the problem, regardless of its source.
7. Always be ready to learn
Be prepared to find out that Tom Brady didn't learn how to be a great football player overnight. He was even a backup quarterback before he was given the starting job, which took years of practice.
Even though he won the Super Bowl as a quarterback, he still eats healthy food, watches game tapes, and gets coaching advice.
The same is true for excellent customer service. You must be willing to work on these customer service skills and learn from your mistakes if you want to be a world-class representative.
8. Solve the customer's needs
Providing solutions to the needs of your customers rather than problems for your business is the real goal of good customer service. Finding the simplest solution to a customer's problem or delegating it to another department should not be the focus of your customer service.
This may necessitate investing in long-term solutions for customer success rather than simply addressing issues as they arise; although this approach is more challenging, it ultimately results in a more satisfying customer experience.
Final Thoughts:-
Despite the positive feedback from your customers, there is no such thing as "over-delivering" when it comes to customer service; there is always room for improvement.
Your customer service standards should be your constant focus. You can increase sales, build trust, increase brand awareness, increase customer loyalty, increase sales, and attract new customers through helpful recommendations and excellent customer service.
The satisfaction of your customers is more important to your company than anything else.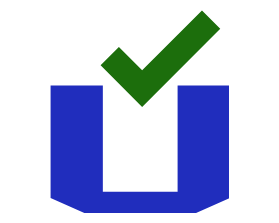 An author of Update UI, We have published more articles focused on blogging, business, lifestyle, digital marketing, social media, web design & development, e-commerce, finance, health, SEO, travel.
For any types of queries, contact us on updateui.info@gmail.com.