A business knows the importance of surviving the competition. It is a form of the race where everyone runs to reach the finish line in a minimal time period. But, in businesses, there are no finish lines, and there is no identified peak. Although the competition is not the same in every industry, there is always some form of competitors available in front of a business.
In the race for success, businesses have to critically analyse the dynamic needs in different sectors. One such sector is technology, and since more and more people are shifting towards mobile devices, the need for mobile apps has become a necessity to climb the ladder of success. Yet, businesses are confused about how a mobile app will assist them in dominating the competitors. This is what we will find out in this article.
Cutting-edge algorithms adding values to the Business
Humans choose products that solve problems. And, what can be better than a robot solving problems for humans? When entrepreneurs initiate a start-up idea, they focus on solving a real-life problem in society. And, when this process comes up right into their mobile devices, it adds value to your business. For example, a dating application can solve traditional issues for a society where users can find their perfect match conveniently from their mobile devices. And, a mobile app wins the power of artificial intelligence, where they study the behaviour patterns of users and adapt algorithms accordingly.
A large consumer base without any boundaries
A physical infrastructure takes a long time to plan and lay down the budget to actually start building the infrastructure. And, when you have to spread your business to other countries, you need more money. Businesses working on this model take a lot of time to actually start their business operation in other countries. But a business using the power of mobile apps can spread their business at a faster rate. You can target international customers by applying your mobile app to the international app markets, and your work is done. There are no limitations to spreading your business through mobile apps. So, you will definitely dominate your competitors and the whole industry you are working in if you opt for mobile app development for your business.
Initiating the power of digital marketing
In 2021, Google recorded 5.6 billion searches every day. When 5.6 billion users are searching for something daily, why not add your listings to these searches? Not only on the search engines like Google, but you can also take benefit from the power of social media. We are sure that you must be using one of the social media platforms and can understand the need to go online. You can market your mobile app and business over social media, either paid or organically. Paid campaigns are a good option if you do not have a dedicated social media team. Or you can opt for a dedicated social media team directly from your mobile app development company in Australia that provides you service. The key focus in digital marketing is the keyword you choose. So, ensure that you stand strong over your competitors and dominate your competitors through digital marketing. 
Improved customer services
No business can survive without a customer service strategy. No product is perfect, and your customers improve your product through their feedback and queries. How about providing customer services directly in your mobile app? Yes, you can dominate your customers by embedding a customer services option in your mobile app, whereas your competitors keep an in-house team to solve the queries of customers. The great advantages of customer services through the mobile app are chatbots and 24×7 services. Chatbots are intelligent robots who communicate with users and solve their queries through artificial intelligence. They fetch data from the database that matches the queries. And, they are 24×7 available. If any request is complex, you can always redirect it to your team. So, you will dominate your competition with an improved customer experience.
Collecting the data to create customer insights
Mobile apps can collect data and add them to the database. You can implement big data techniques to produce insightful reports. These insights can answer what your customers prefer. Where are your products highly used? Are males and females equally enjoying the services you are offering? How long does a customer is becoming your premium customer? How many premium customers are enjoying your services? What is stopping other customers from becoming your premium customers? These are a few of the questions that add up to your mobile app success too. You can be ahead of the competition by directly taking inputs from your customers without even sending them to pop up to fill the feedback systems. This is how you dominate your competition through mobile apps and embedded big data. 
Adding convenience and flexibility for your customers
Imagine yourself as a customer. Now, you have to get a taxi. What will you do? Probably walk to the taxi stand and talk to a few drivers until you make a deal with one of them. The whole process is not convenient and flexible enough as compared to the 2022 standards.
Now imagine the same situation where you have a mobile app. A mobile app that finds a taxi for you, and the taxi arrives directly at your doorsteps without you even leaving your house. This is the power of mobile apps. It adds convenience and flexibility to businesses.
When you have your mobile app, you are already dominating the customers who are following the complete traditional model. When customers access convenience and flexibility from a business, they tend to become loyal customers and promote it to their network.
Wrapping up 
There can be more factors that assist you in the knowledge of how you can dominate your competitors with a mobile app. But the above ones have verified factors adding up to your query. A mobile app is the need of 2022, and any business not following the digital model of business will struggle to survive in the long term.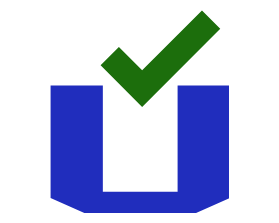 An author of Update UI, We have published more articles focused on blogging, business, lifestyle, digital marketing, social media, web design & development, e-commerce, finance, health, SEO, travel.
For any types of queries, contact us on updateui.info@gmail.com.